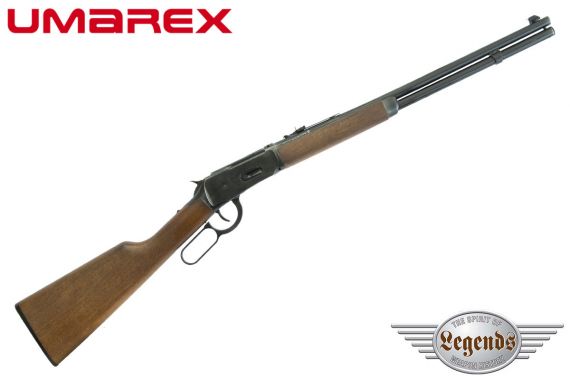 Umarex Cowboy Rifle
Manufacturer: Umarex
Price: £239.99
Air Rifles
---
Umarex legends Cowboy Lever Action 4.5mm BB features a firing cycle that realistically mimics the real thing and is perfect for people looking for an authentic shooting experience.
The rifle is chambered in 4.5mm BB and utilises CO2 capsules to fire with around 6ft/lbs of muzzle energy making the lever action the perfect plinking rifle. The rifle is loaded with and ejects shells just like the real thing.
The Cowboy Rifle is also a winner when it comes to accuracy. It is easy to grip and has convincing design features, including an all-metal break-down frame. With its combination of advanced CO2 technology and nostalgic charm, this rifle is sure to offer plenty of fun.
---
Please Note: This item cannot be sent directly to customers. It can be paid for and collected in person from our shop or transferred to your local RFD. Please contact us for more information.
---