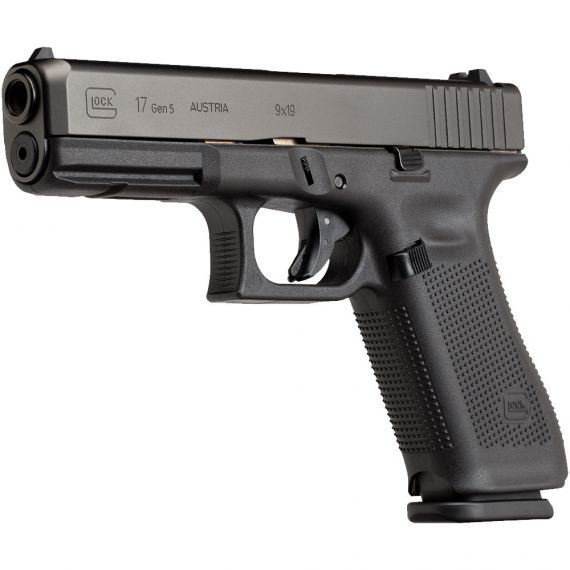 Glock 17
Manufacturer: Glock
Price: £164.99
Pistols
---
New from airgun Giants Umarex comes the official Glock 17 replica .
A 1/1 scale version of the real thing and licenced by Glock , has a full blowback action and metal slide, all in one magazine with 18 round capacity that will fire semi auto as fast as you can pull the trigger.
3 joules in power fixed front and rear sights .
The original version of the famed Glock 17 holds an important place in many weapons collections. For those who want to share the excitement of owning a Glock, the over-the-counter CO2 version is the perfect solution. This replica is fully faithful to the original, with all of its markings.. With its heavy metal slide, powerful blowback and all-in-one magazine the Glock 17 promises hours of fun shooting 4.5 mm steel BBs.
---
Please Note: This item cannot be sent directly to customers. It can be paid for and collected in person from our shop or transferred to your local RFD. Please contact us for more information.
---